KCA
The KCA range of high quality and reliable compasses provide the perfect product, capable for use in any type of aircraft with a strong emphasis on light weight, clear vision and consistent accurate magnetic indication.
This slim profiled magnetic compass is mounted at or above eye level and can be fully adjusted for magnetic coefficients A, B & C, providing high accuracy.
The compass range can be supplied with White or Fluorescent Yellow card legend and illuminated with a filament or LED lamp between 6 and 28 Volts. The range also includes compass models fully integrated with NVIS / NVG Green A and B compatibility. Its compact size and low weight make this compass perfect for all aircraft applications where panel mounting is not possible. A unique magnetic correction system ensures reliable and accurate magnetic indication with a silicone fluid damping to eliminate unwanted card movement without any 'lead or lag' headings.
The compass, selected by most leading aircraft manufacturers, is ETSO and TSO approved and supplied with a CAA Form 1 release certificate where required.
Refer to the specification table for additional information surrounding each compass model.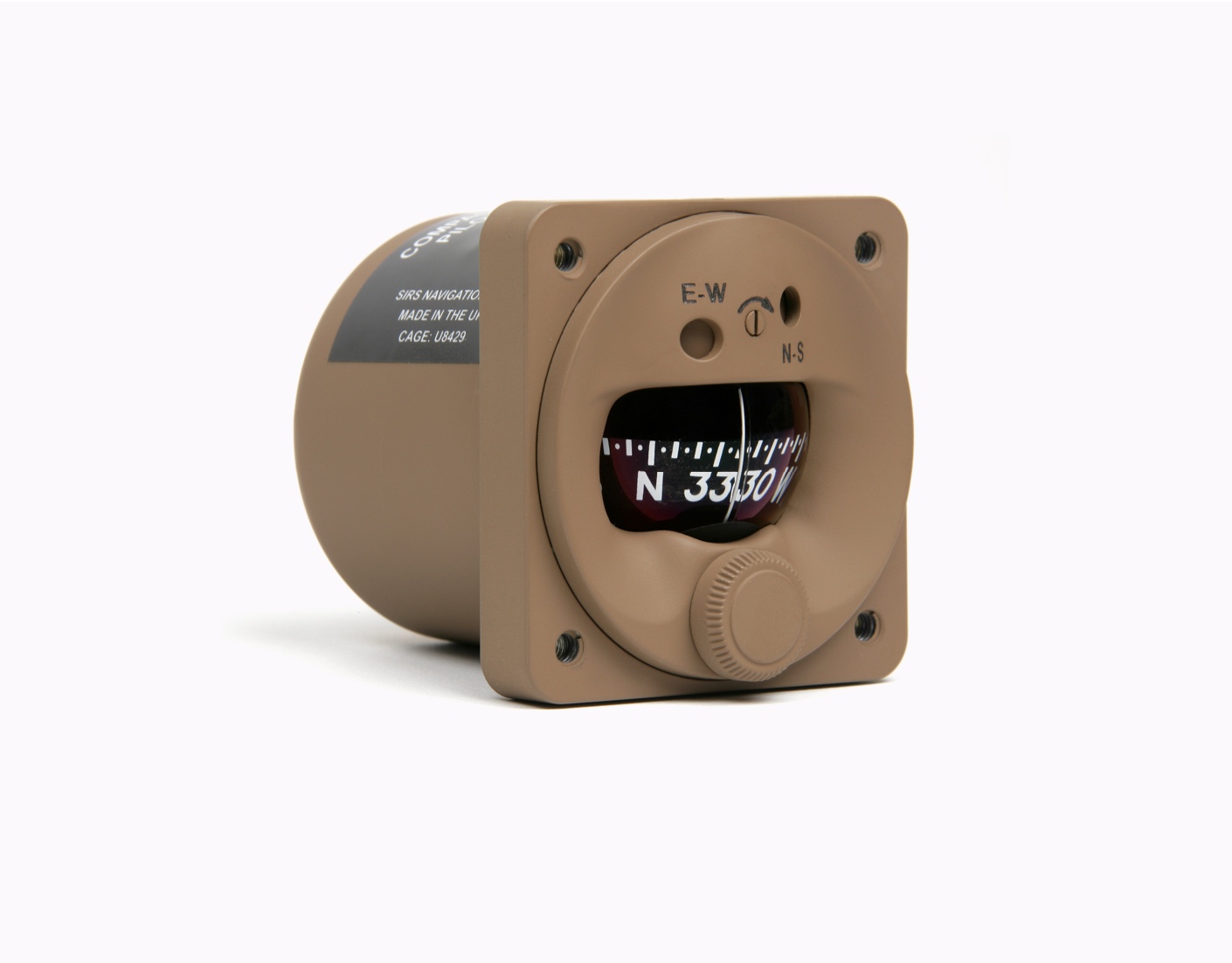 This product may also be of interest
Pegasus
The Pegasus range are similar to the KCA versions in design but are suitable for panel mount configuration.
KCA0104W

Voltage

28V

Light colour

Red

Card Legend Colour

White

KCA0104FY

Voltage

28V

Light colour

Red

Card Legend Colour

Fluorescent Yellow

KCA0105W

Voltage

28V

Light colour

Blue / White

Card Legend Colour

White

KCA0106W

Voltage

28V

Light colour

Red

Card Legend Colour

White

KCA0113W

Voltage

28V

Light colour

Blue / White

Card Legend Colour

White

KCA0113FY

Voltage

28V

Light colour

Blue / White

Card Legend Colour

Fluorescent Yellow

KCA0114W

Voltage

28V

Light colour

Blue / White

Card Legend Colour

White

KCA0116W

Voltage

28V

Light colour

Red

Card Legend Colour

White

KCA0120W

Voltage

28V LED

Light colour

Warm White

Card Legend Colour

White

WL1001KCA1

Voltage

5V

Light colour

Blue / White

Card Legend Colour

White

1004KCA2

Voltage

5V

Light colour

NVG - NVIS Green A

Card Legend Colour

White

1005KCA1

Voltage

28V

Light colour

NVG - NVIS Green B

Card Legend Colour

White

1006KCA1

Voltage

28V

Light colour

NVG - NVIS Blue

Card Legend Colour

White

1007KCA1

Voltage

28V

Light colour

NVG - NVIS Green B

Card Legend Colour

White

1008KCA2

Voltage

28V

Light colour

Blue / White

Card Legend Colour

White

1009KCA1

Voltage

28V

Light colour

NVG - NVIS Green B

Card Legend Colour

Fluorescent Yellow

1014KCA1

Voltage

5V

Light colour

NVG - NVIS Green B

Card Legend Colour

White